Choosing the best newborn photographer in 2020 – a guest blog by Pamela Rae-Welsh
Posted on
Choosing the best newborn photographer in 2020 – a guest blog by Pamela Rae-Welsh, Worsley Creative Services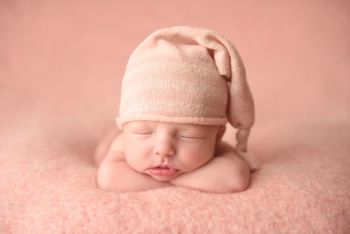 When Kirstine first approached me to help with her online visibility and review her website design I was so excited – the opportunity to work with a talented photographer that specialised in newborn and fun cake smash photoshoots was one that I could never turn down!
When my girls were babies, having a newborn photoshoot meant visiting your local outlet of Boots and praying that baby behaved for the 5 minutes that they were laying on the beanbag to get at least one decent shot! Fast forward to the social media enriched world of 2020 and the realm of baby photography has evolved massively. Now there is an opportunity to capture some magical treasured memories in so many beautiful and cute settings that it can be really hard to not want to do a shoot every week!
Building this website for Kirstine has been an absolute joy. As a branding and website stylist I get to work with incredible clients but often having the right imagery is a challenge, people have amazing products and services but they do not have access to great photos which can make curating a quality website design difficult. With Kirstine we had the opposite problem! There were so many wonderful pictures and galleries to choose from, and I know that the future shoots that Kirstine has planned will enhance the pages even more.
Kirstine is based in Worsley just outside Manchester; but sees clients from all over the UK to do all kinds of family photography sessions. From intimate maternity sessions, precious brand new photoshoots where she spends up to 4 hours capturing the perfect images, or family montages; Kirstine has a beautiful organic style that catches the essence and vibe of each family she is working with.
While building the pages I have learnt so much about baby and family photography – so here are my top five tips for anyone looking to choose the best newborn photographer:
Research early! Popular photographers are booked up well in advance (Kirstine definitely is!) so look to find your tog as early as you can in your pregnancy. Great photographers work with you, so once you have confirmed with them then if something happened – like baby being early, or baby being late then they can accommodate this. The ideal time is from your 20 week scan.
Find out about the location and setting for the photographer. If you are looking for someone to come to you then you will need to understand what equipment and props they will bring; and if they have a studio then you may want to visit to check you are comfortable with the space.
Establish your budget and get your photographer to explain the various packages they offer. That way you avoid any misunderstandings or unexpected bills!
Understand the flow of the session. You want to be reassured that feeding times, crying times and nap times can be accommodated!
Find out about the actual photographer. You need to be able to know, like and trust them so don't be afraid to say no to someone you don't connect with!
Kirstine doesn't just do baby sessions; her family portrait work is becoming pretty famous in Worsley and beyond! If you have a special milestone to celebrate, or you have now completed your brood and want to capture everyone now your family is a full set, then Kirstine is the photographer for you.
I do hope that you love Kirstine's new website as much as I have enjoyed designing and building it. Get in touch with her to book your next photography session – I promise you will not be disappointed.
_______________________
Pamela Rae-Welsh is a Manchester based branding designer and web stylist who helps ambitious entrepreneurs with building their online visibility to scale and grwo their businesses. Providing consultancy services in addition to her design work, Pamela brings over 20 years experience in sales, operations, marketing and business transformation making her ideally placed to support small and medium sized businesses as they embark on the next chapter of their journies. Get in touch with Pamela to discuss your business goals for 2020 and beyond.